Cole Caufield absolutely lit up his first AHL game with three points
Photo via @RocketLaval
If you're having a good Friday night, that's great, but just know you're not having as good of a Friday night as Cole Caufield.
The college sensation started off his Friday by being cleared to play in his first AHL game tonight, and just an hour before puck drop, was announced as the winner of the prestigious Hobey Baker award.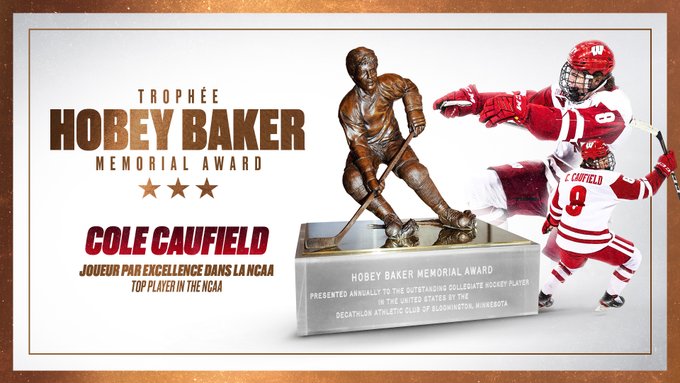 Just wait, it gets better.
Not only did Caufield get to skate in his first pro game and win College hockey's most coveted award, he put up not one – but TWO goals in his debut, and an assist.
You just can't make this up.
They don't call him Goal Caufield for nothing!
We can't imagine he'll spend a whole lot of time in the minors, but he definitely made an impact in his first outing.
Congrats, Cole!